Personal Property Appraisers in Texas
Austin and Houston Region
Whether you have art, antiques, coins, furniture, artifacts or collectibles, ASA personal property appraisers can help you obtain a clear picture of their value. Our Houston Chapter personal property appraisers are happy to serve clients throughout Texas and beyond.
American Society of Appraisers Houston Chapter experts can provide you with an unbiased appraisal of a variety of assets.
ASA Personal Property Appraisers You Can Trust
Whatever your needs, members of the American Society of Appraisers Houston Chapter will help you determine the value of your personal property. When you choose an appraiser that has ASA credentials, you know you have chosen a competent, ethical professional.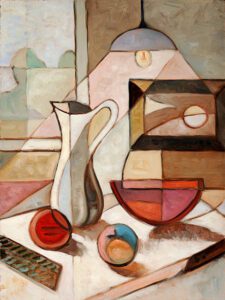 While all our personal property appraisers have a general knowledge of personal property valuation, some of our members specialize in appraisals of specific types of objects. For example, some of our members in the Houston Chapter are accredited in specialties, such as art, antiques, Oriental carpets, furniture, and decorative arts, while others specialize in coins, memorabilia, collectibles, or general residential contents.
Whether your appraisal needs are tax related, such as charitable donation or probate, or insurance related, such as scheduling property or claim settlement, or litigation services, our Houston Chapter is happy to connect you with accredited appraisers in the right field. Visit our Appraisal Disciplines page for an expanded list of appraisers.
The American Society of Appraisers Houston Chapter hosts a variety of events to keep our members current in trends and standards in the industry. These events also give our members the opportunity to exchange ideas and expand their views based on each other's experiences. Link here to information about the annual Expert Witness Workshop & Mock Trial or the annual Energy Valuation Conference
If you would like to contact a personal property appraiser who meets the gold standard for appraisers set by the American Society of Appraisers, look at the list below of ASA accredited appraisers in your area.
About Personal Property Valuation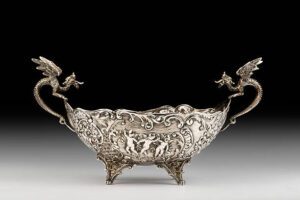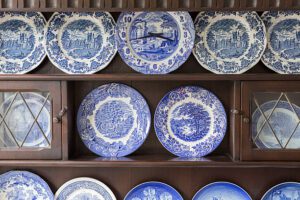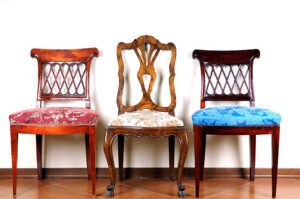 Personal property is tangible, movable and utilitarian, collectible, or decorative. It can be anything from paintings, antiques, coins, photography, vintage posters, Oriental carpets, musical instruments and more. A personal property appraiser identifies and provides a value for these types of objects. The American Society of Appraisers trains and accredits appraisers in personal property valuation.
NOTE: The designation ASA following the appraiser's name stands for Accredited Senior Appraiser and AM for Accredited Member. A Candidate member is one who is currently in pursuit of fulfilling the education and experience requirements to become a designated ASA member.
Barbara Blades Lines, ASA, ISA-CAPP is the Personal Property Discipline Chair for the Houston Chapter of the American Society of Appraisers.  If you have personal property valuation specific questions you may contact her at Barbara@BladesAppraisals.com
Local ASA Personal Property Appraisers
Pamela Bensoussan, ASA, ARM-PP, CFLC
ArtAppraisers@comcast.net
www.ArtAndAntiqueAppraisers.com
Houston, TX
Tel. 1 619 997-7782
Specialties: Fine Art, Oriental Rugs & Textiles, Antique Furniture, Appraisal Review and Management, Expert Witness Services

Barbara Blades-Lines, ASA, ISA-CAPP
Barbara@BladesAppraisals.com
BladesAppraisals.com
2210 Mid Lane #114
Houston, TX 77027
Tel. 1 832 696-7271
Specialties: Decorative Art & Antiques, Fine Art

Evan S. Epstein, ASA 
evanepstein@swbell.net
Fine Arts Appraisal Service
2929 Buffalo Speedway, Unit 302
Houston, Texas 77098
T: 1 713.622.8824
Melanie Modica, ASA, ARM-PP, CFLC
melanie@modicafineart.com
Modica Fine Art
2429 Bissonnet, #500
Houston, TX 77005
Tel. 1 713 306-7966
Specialties: Appraisal Review for Personal Property, Fine Art Appraisals, Litigation Support & Expert Witness Services, Management of Multifaceted Assignments

Alvin L. Stern, AM
coinvalu@yahoo.com
Rarities Room Auction/Appraisal
10118 Altonbury Ln.
Houston, TX 77031
Tel. 1 281-333-8343
Specialty:  Numismatics - Rare Coins & Currency