Meetings, Events & Education
Please Note: the specific content posted on this website is under the control of the local ASA Houston chapter and is not the responsibility of the parent organization American Society of Appraisers
Special Events & Education
News, Upcoming and Past Events, Scholarships, Continuing Education, etc.
September 1, 2022 Houston Chapter Presentation
1 hour of CE Credit, Cost: $30 (includes lunch) or $20 online only
"Texas Regional Economic Update from the Dallas Federal Reserve"
Presentation by Jesse Thompson, Business Economist, Federal Reserve Bank of Dallas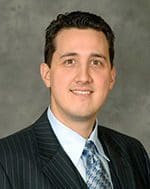 The ASA Houston Chapter is proud to welcome back Jesse Thompson!
Jesse is a senior business economist at the Houston Branch of the Federal Reserve Bank of Dallas. Thompson, who joined the Bank in 2010, performs research and analysis on issues affecting the Houston and Gulf Coast economy. In particular, he studies issues surrounding area hydrocarbon industries. He also collects information for the Dallas Fed's Beige Book summary of current economic conditions. He is the author of the monthly Energy Indicators, the Houston Economic Indicators, and contributes to the quarterly publication Southwest Economy.
Thompson earned an MA in economics, emphasizing empirical microeconomics, and a BA in philosophy and economics from the University of Houston.
Use Form Below to Register for Lunch Meeting
Grotto Ristorante, 4715 Westheimer Rd., Houston, TX 77027
Networking 11:30 AM, Presentation & Lunch 12:00 PM (Central)
September 1, 2022 Lunch & Program Registration
"Town Hall" with Houston Chapter President Cameron Tipton, ASA, ARM
Open Forum: How the Houston Chapter can Better Serve its Members - at Grotto Ristorante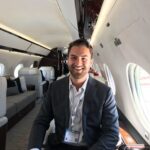 WEBINARS OF PAST PRESENSTATIONS ARE AVAILABLE AS WEBINARS
April 7, 2022 Houston Chapter Presentation
Webinar available to order - 1 hour of CE Credit, Cost: $20 
"Best practices for leading and managing a multi-discipline valuation engagement"Presentation by Robert Tinnell, CFA
Robert advises public and private clients on a myriad of financial and technical matters across multiple industries, with a focus on the energy, materials, and industrials sectors.The specific industries and segments he serves include exploration and production, midstream, refining, retail and marketing, oilfield services, chemicals and specialty products, and engineering and construction. His assignments include business valuation studies, the valuation of debt and equity instruments, discount and premium studies, as well as board advisory and financial modeling.
Robert is also a Chartered Financial Analyst (CFA) and has been a guest speaker at numerous universities and conferences on topics related to business valuation and the oil and gas industry.
Robert holds a Master of Business Administration degree from Rice University in Houston, TX and a Bachelor of Business Administration degree from the University of Texas at Austin.
A Conversation with David Crick, ASA
International President ASA Board of Govenors
This Event was held In Feb. 3, 2022, Person and Online
David Crick presented remotely from Australia. A recording is available.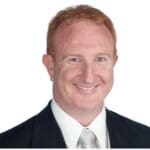 DAVID CRICK, ASA is the Managing Director of the DavAir Group, an Australian company providing international aviation inspection, appraisal and advisory services. He has an unparalleled passion for the aviation sector performing appraisals of both fixed wing & rotary aviation assets in Australia, the Asia Pacific Rim, the USA and various countries in Europe & the Middle East.
David has considerable knowledge of corporate valuation requirements for financial reporting, mortgage security assessments, insurance & liquidation disposals. He performs appraisals for finance and leasing, aviation sales, mergers and acquisitions, insurance disputes, and expert witness for the legal fraternity.  David has presented at international forums, including events in the UK, USA, Russia, Europe, Asia, Australia, and New Zealand.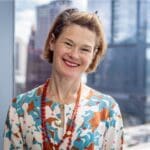 Attorney Nelle Jennings, Partner at Ytterberg Deery Knull LLP
"Wealth Management, Trust, and Estate Appraisal Tips for Appraisers "
CHAPTER LUNCH PRESENTATION May 5 2022
Joe Carl White, Independant IT Consultant
Joe's IT Rules: Things To Do – And Not Do – On Your Computer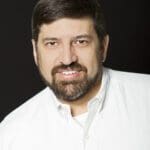 JOE CARL WHITE is an independent IT consultant. For over a quarter of a century he has helped individuals and small businesses with hardware and software troubleshooting, wired and wireless networking, domain name registration and hosting questions, internet access, and purchasing advice: he is always keen to find a client a deal. A native of Beaumont, he graduated form Rice University with majors in economics, managerial studies, and religious studies, and has done graduate work at the University of Chicago and the University of Texas at Austin.
EXPERT WITNESS EDUCATION OPPORTUNITIES
Become an Expert Witness, Advance your Skills, and Enhance your Practice
A Panel of Experts led an Interactive Discussion May 6, 2021 Webinar
Recording Available - CE Credit 1 hour - Cost: $20
The Outlook for Houston's Economy as We Approach the End Game for COVID 19 Robert W. (Bill) Gilmer, Ph.D.
Recording Available - CE Credit 1 hour  - Cost: $20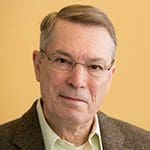 Bill Gilmer is Director of the Institute for Regional Forecasting (IRF) at the University of Houston's Bauer College of Business. The Institute monitors the Houston and Gulf Coast business cycle, analyzing how oil markets, the national economy, and global expansion influence the regional economy. Gilmer is also appointed as an inaugural University of Houston Energy Fellow.
Gilmer served the Federal Reserve Bank of Dallas for 23 years, retiring as a Senior Economist and Vice President. He joined the Houston Branch of the Federal Reserve Bank of Dallas as a senior economist in 1989, focusing on energy markets and regional growth. He co-managed the 11th District's regional economic analysis from 2004-2012, and was editor of two of the bank's regional publications. Gilmer's work on the Texas economy has been recognized in publications such as the Wall Street Journal, The Economist, and Forbes.
Gilmer also served the Federal Reserve Bank of Dallas as the officer in charge of the El Paso Branch from 2003-2012, overseeing Federal Reserve operations in West Texas and New Mexico. Prior to joining the Federal Reserve Bank of Dallas in 1989, he held the principal economic forecasting position at the Tennessee Valley Authority. He also worked as a research economist at the Institute for Energy Analysis in Oak Ridge, Tennessee and at the Institute for Defense Analysis in Arlington, Virginia.
"Strategies for Growing Your Appraisal Practice in 2021" by David Mitroff, Ph.D.
Learn fast ways to grow your brand
Leverage technology for efficiency
Reach new market segments
Systematic approach to grow and leverage your network
Recording Available - CE Credit 1 hour  - Cost: $20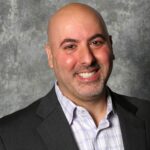 David Mitroff, Ph.D. is a Business Growth Strategist who shares his secrets for creating successful brands that stand out and thrive. David inspires business professionals through his keynote talks on a wide range of topics such as how to build a brand with data-driven marketing, digital leadership: growing your online presence, and on the psychology behind building professional connections. David Mitroff, Ph.D. is the Founder and Chief Consultant of Piedmont Avenue Consulting, Inc. He creates brand awareness, strengthens customer loyalty, and streamlines business processes. He has been a featured media expert for NBC, ABC, San Francisco Business Times, Hospitality Technology, California Lawyer, and more. Dr. Mitroff is also a College Instructor who teaches entrepreneurship and marketing courses at the University of California, Berkeley and is a Google Mentor for the Google For Startups program
"Metal as Money" by Alvin L. Stern, AM
What is the state of the market in the COVID era?
What trends are expected in the New Year? Pose
 your questions to one of the country's leading coin appraisers.
Recording Available - CE Credit 1 hour  - Cost: $20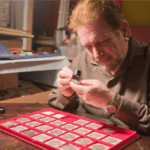 Alvin L. Stern, AM, a numismatist  since 1966, has been affiliated with the American Society of Appraisers for more than 35 years. He has a long history conducting research and producing educational programs and videos. A member of the American Numismatic Association (ANA) he has five video presentations in their education library. Al has published numerous articles in his field and received the Bradford Literary Award-CSNS in 2007.  He hosts the "Texas Numismatic Study Group" in Houston every month and routinely works as an expert witness, prepares appraisals for various departments of the U.S, government, law offices, churches, and family estates.
Pro-actively identify disasters, stay focused, and avoid falling into hazardous testimony traps!
Recording Available - CE Credit 1 hour  - Cost: $20
Matthew A. Copeland, is a partner with Adams And Reese LLP, Houston.  His work focuses on commercial disputes and tort litigation. He also represents owners, property managers and community associations in real estate matters. Matt's experience includes prosecuting and defending claims for breach of contract, fraud and violations of the Deceptive Trade Practices Act, and he has extensive experience defending businesses against personal injury and wrongful death claims.  Mr. Copeland received the distinction of inclusion in the 2020 edition of Texas Super Lawyers "Rising Stars" and was among the Adams and Reese attorneys honored as "One to Watch" in the 2021 edition of The Best Lawyers in America (by BL Rankings, LLC).  He graduated cum laude with J.D. in 2012 from the University of Houston.
"Realigning the Society and How it Affects All Members"
Interactive Panel Discussion on the New ASA Governance Policy
Live webinar took place November 5, 2020. Now available on demand.  CE Credit 1 hours  - Cost: Free   
Johnnie White, CEO of American Society of Appraisers leads an interactive panel discussion joined by ASA Region 3 Governor Scott Miller, ASA, and Chapter & Governance Specialist Justin Kane. The session is interactive with Q & A. This program is of interest to all ASA members across disciplines.
Presentation by Derek Groff, ASA, CFE. This live webinar will take place on October 1, 2020, 12:00 PM
Recording Available - CE Credit 1.5 hour  - Cost $20.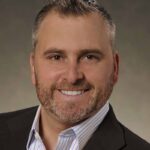 Derek Groff, Director, Moss Adams, has been providing financial advisory services to companies and business owners since 2001. He advises on complex valuation issues for tax compliance, financial reporting, mergers and acquisitions, strategic planning, and litigation support. He currently leads Moss Adams' valuation practice in Denver and works with private/public companies, private equity/VC funds, high net worth individuals, and families on issues related to raising capital, mergers and acquisitions, stock issuance, complex financial instruments (derivatives), tax/succession planning, and litigation/shareholder disputes. Derek has advised or consulted on dozens of equity and M&A transactions totaling over $15 billion in transaction value. In a prior lifetime, Derek was an investment banker, winery owner, and competitive tennis player. He also has a strong penchant for bourbon and the smooth sounds of yacht rock.
"The Art & Antique Auction Market" - State of the Market and Impacts from COVID-19
Presentation by Lindsay Davis. This webinar took place on September 3, 2020, 12:00 - 1:00 PM
Recording Available - CE Credit 1.5 hour  - Cost $20.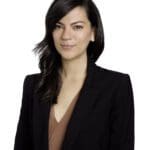 Lindsay Davis, Bonham's Texas Representative, received her BA in Art History at the University of Texas at Austin and MA in Arts Administration at Columbia University in New York City. She also holds a Certificate in Appraisal Studies in Fine and Decorative Art from New York University. Prior to joining Bonhams, Lindsay worked with clients, institutions and fiduciaries to source art, assess collections and appraise estates. Lindsay has managed the day-to-day operations of both the AT&T Corporate Art Collection and the MD Anderson Art Collection. In Houston, she is actively involved with the Bayou Bend Docent Organization and the Make-a-Wish Foundation. She sits on the boards of the Bayou Bend Docent Organization, the Advisory Council of the College of Fine Art at the University of Texas, and grant and public art panels for Houston Arts Alliance.
Recording Available - CE Credit 1.8 hours  - Cost $20.   
This live webinar was recorded June 18, 2020
Preparations, Precautions and Performance for Remote Deposition and Testimony
Mr. Massey shares innovative guidance when preparing for an online appearance, having conducted many remote depositions with expert witnesses during the past several months. He shares experiences, tips and warnings for a transition to online work, as remote testimony may remain long after COVID19 restrictions have passed. 
Seasoned and inexperienced experts alike will benefit from this session.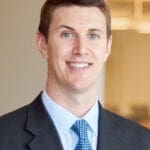 Adam Massey, Partner, Adams And Reese LLP,  is a first-chair trial attorney with experience representing plaintiffs and defendants in state court, federal court, and arbitration proceedings throughout Texas. His work focuses on complex commercial and tort litigation, including matters involving contract and breach of warranty disputes, all aspects of the upstream oil and gas industry, construction defects, personal injury claims, and products liability claims. Mr. Massey received the distinction of being included in the 2020 edition Texas Super Lawyers Rising Stars" and was recently named Vice Chair of the Houston Bar Association's Litigation Section. The section promotes the objectives and standards of professionalism of the Houston Bar Association within the field of litigation, serving litigation practitioners of the 11,000-plus member Houston Bar Association. He graduated magna cum laude with J.D. in 2008 from South Texas College of Law.