Expert Witness

Workshop

& Mock Trial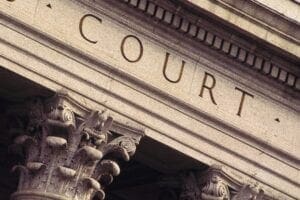 Expert Witness Workshop & Mock Trial in Houston November 5, 2021
Hosted by the Houston Chapter of ASA
KEYNOTE SPEAKER - HON. MICHAEL LANDRUM
For six years, Michael Landrum presided as State District Court Judge in civil trial matters of all types.  He has served as an arbitrator in hundreds of cases administered by the American Arbitration Association and FINRA.
Michael Landrum is a native Houstonian and received his B.A. from The University of St. Thomas and law degree from the University of Texas. For 45 years he has been a licensed attorney, and holds specialist certifications in the fields of Civil Trial Law and Civil Appellate Law from the Texas Board of Legal Specialization.
Judge Landrum has been a mentor to dozens of law students and young lawyers and taught about American courts at Houston Baptist University. He served as judicial liaison to the Houston Young Lawyers Association and lectured in continuing legal education programs, judged student mock trial and moot court competitions, and is active in Houston Bar Association activities.
Mock Trial 2021 Participating Attorneys
 Expert Witness Workshop & Mock Trial 2021
9:00 am - 5:15 pm in a Mock Trial Courtroom at 4900 Fournace Pl, Bellaire, TX 77401 (Houston area)
Three Sessions Featuring Expert Testimony for Trial, Deposition, and Arbitration
General Cost $250 - In-Person. ASA & FEWA Members Cost $125.
Education Credits 8 hours: CPE/CE; FEWA CFLC: 8 Hours; MCLE: State Bar of Texas MCLE Accreditation Course #174079218
TERMS
Non-refundable after October 28, 2021.
Substitutions of registrants allowed through: November 4, 2021
Last day to register: November 4, 2021
No prerequisites or advanced preparation required; Program level: Fundamental
Included: Continental Breakfast, Lunch, Break refreshments.
Group instruction will be delivered in a Courtroom style classroom or online.
NASBA and Continuing Professional Education (CPE) Credit
The American Society of Appraisers is registered with the National Association of State Boards of Accountancy (NASBA) as a sponsor of continuing professional education on the National Registry of CPE Sponsors.  State boards of accountancy have the final authority on the acceptance of individual courses for CPE credit.  Concerns regarding registered sponsors may be submitted to the National Registry of CPE Sponsors through its website www.learningmarket.org. Policies: ASA's Refund and Cancellation Policy and ASA's Complaint Resolution Policy
Expert Witness Line Up on November 5, 2021
Scroll down to order recordings of 2020 Expert Witness Workshop and Mock Trial
Expert Witness Workshop and Mock Trial 2020
LEARNING OBJECTIVES 2020 Event
— Implicit Bias & The Expert,  by Denise Peterson, JD, FCIArb
Identification of implicit bias and unintentional body language that expresses information better left unsaid in a trial or deposition. Understand bias, gestures and movements that reveal unintended communications to a judge or jury.
—  Testimony Train Wrecks & Expert Tips, by Debra B. Norris, PC, Attorney at Law
Focus on the proper preparations required for depositions and testimony, including how to successfully perform during cross examination. Appropriately prepare to answer questions regarding statements, reports, methodology, procedures, standards and more. Identify disasters and learn how to stay properly focused, in order to avoid falling into hazardous testimony traps.
—The Expert Witness Report, by Joshua Wood, JD, MAI, AI-GRS
Overview of information presented in a written report that supports a case or destroys a case. The power of advocating for a report lies in the content included or excluded in the report. Cautiously composed materials can win a case, while poorly documented information can ruin a case.
— Social Media and the Expert Witness, by Nick Rishwain, JD
Identify various opportunities for marketing services on social media, including referral networks. Learn how an ordinary social existence can evolve into a dynamic presence that drives clients to your door. Identify various opportunities for marketing services on social media, including marketing platforms like Experts.com. Learn how an ordinary, and extraordinary social existence can evolve into a dynamic presence that moves prospective clients to become paying clients
— Mock Trial
The Mock Trial will demonstrate testimony of several professional experts during direct and cross. Summaries of case scenario and mock appraisal reports will be included in session materials; Attendees (the jury) will observe professional expert witness performances and differentiate between appropriate testimony and inappropriate. A panel of attorneys lead by Stephanie M. Harp will conduct an interactive critique and Q&A following each episode.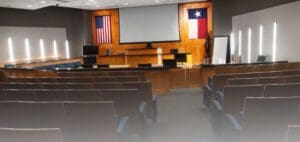 This event was held in conjunction with the 
Forensic Expert Witness Association National Conference
Friday & Saturday, September 18-19, 2020

VIEW EXPERT WITNESS & MOCK TRIAL 2020 RECORDINGS
1. Please fill out and submit this form below
2. Then proceed to "Buy Now" to purchase.
VIEW PAST RECORDINGS OF EXPERT WITNESS WORKSHOP & MOCK TRIAL 2020
Please allow approx. 2 days to process order. Thank you.